Is inflation on the way back?

Bank of America conducts a monthly survey of approximately 200 institutional, hedge fund and mutual fund managers.  They ask participants about their views on stocks, bonds and commodities. They ask about specific trades, and trends in markets, both global and domestic.

One of the things they also ask are about managers' inflation expectations. In the most recent survey, a record 92% of the respondents said that they are expecting higher inflation over the next 12 months. Not an unreasonable prediction given recent increases in government spending coupled with years of tax cuts.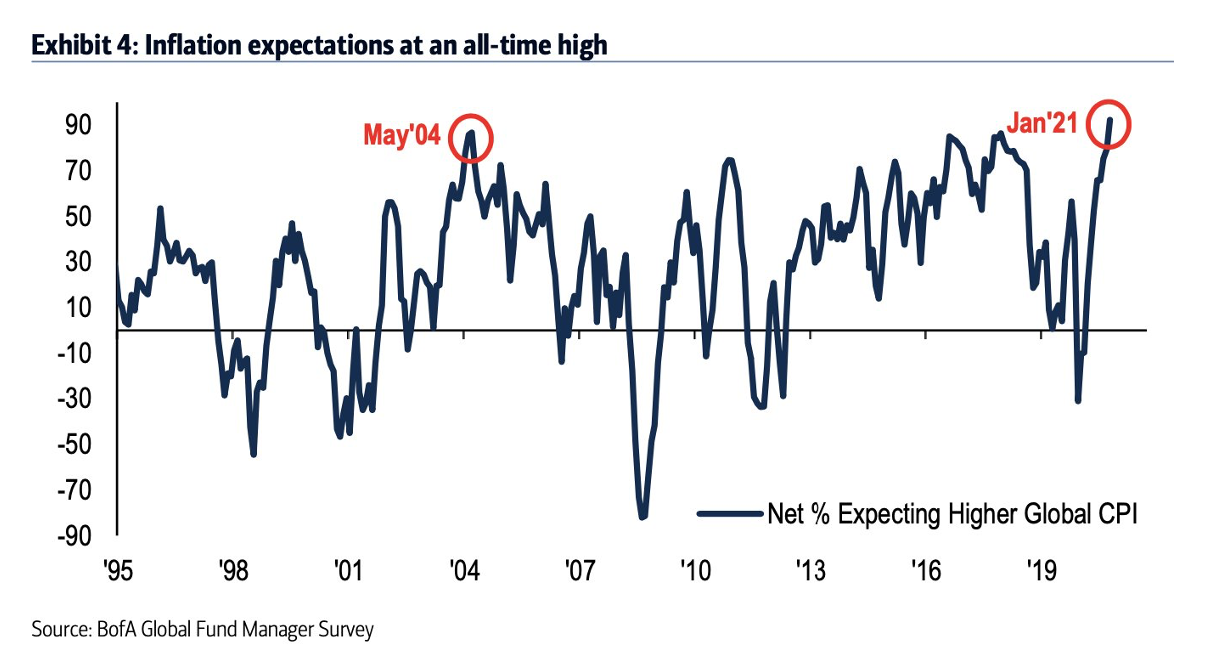 So, what does that mean for stocks and bonds?  Should you worry? 

In May of 2004, the survey respondents got the inflation call right.  Year over year inflation at the time had been running at a relatively mild 3.1%.  By September of 2005 it had risen to 4.7% which is a pretty large increase of nearly 50%. But during that same period, the S&P 500 Index rose from 1120 to 1228, a gain of 9.6%.  And 10-year US treasury note yields fell from 4.64% to 4.32% while treasury prices (which move in the opposite direction of yields) rose modestly.

It's never a great idea to make predictions based on something that's only happened once in the last 25 years, but if history repeats and inflation does start to move higher, it's not necessarily going to be bad for your investment portfolio. 

Of course, inflation impacts many more things that just stocks and bonds, particularly if it is substantial. If you are wondering if your financial picture is likely to be impacted by potential inflation, consider talking to a financial advisor.

Sincerely,

Jim, Mark, and Dave
p.s. To speak with a financial advisor, click on the calendar app below, go to ValueMonitoring.com/Welcome.