Is it halftime in the secular bull market?
There's no shortage of indicators and no shortage of pundits pointing to the fact that the stock market has posted tremendous gains since the global financial crisis in 2008. By some measures, it's become very expensive. One of the most famous is the Buffett indicator which compares the value of the entire stock market (market cap) to the value of all the goods and services produced in the economy (GDP). The market cap to GDP ratio currently stands at 196.6%, higher than ever in history.
But one of the most compelling arguments for a continued rise in stock prices was recently released by the Bank of America Global Research team (BofA). On a long term chart spanning the last 100 years, they highlighted the secular (long term) bull and bear markets. The two previous secular bull markets lasted 16 and 20 years and each had a sharp correction seven years in.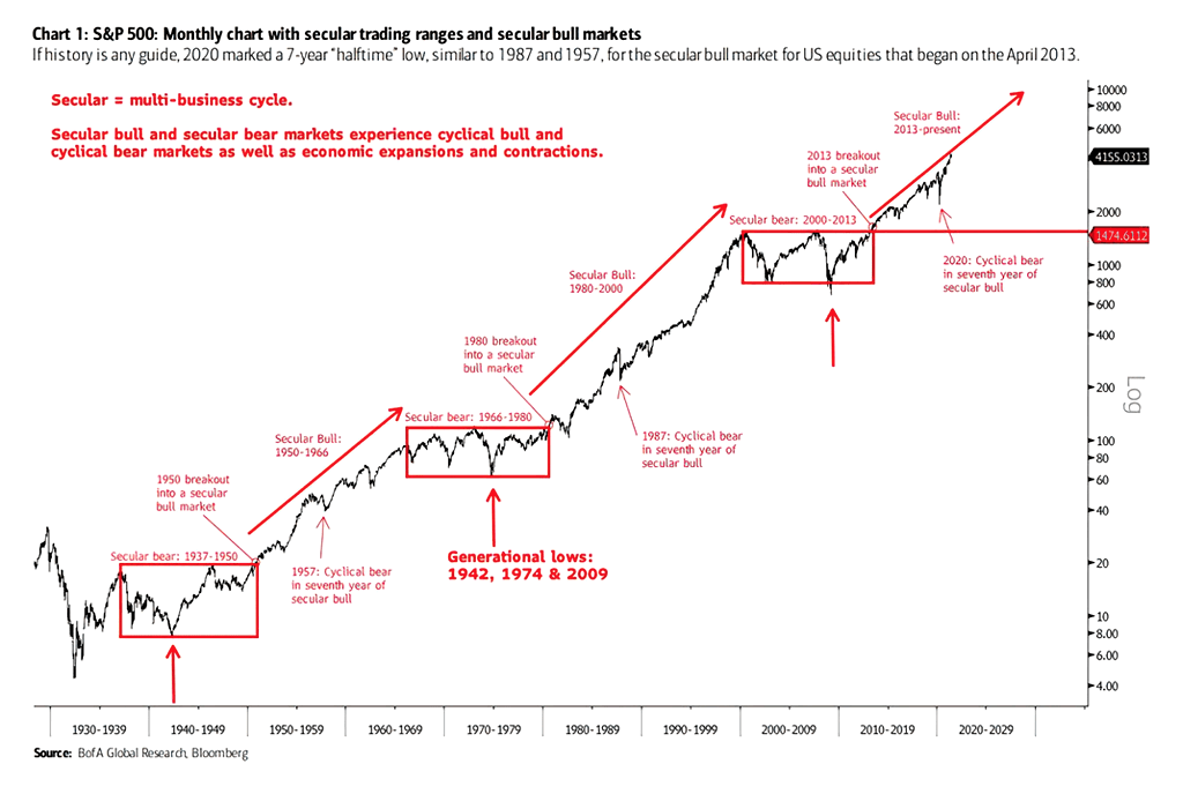 BofA dates the start of the current secular bull market at 2013. This places the 2020 pandemic induced correction at the 7 year mark once again, just like the previous two secular bulls. We like to say that history never repeats but that it does rhyme. So while stocks are expensive by historical measures, it may just be that this bull has room left to run.
Sincerely,
Jim, Mark, and Dave

p.s. To set up a time to speak with a financial advisor, click on the calendar app below, or go to ValueMonitoring.com/Welcome.