It should come as no surprise that tax changes are on the way. You can see in the chart below that even before the pandemic, the last five years have seen a growing discrepancy between tax income and government spending. With the massive stimulus payments needed to support the country through the Covid-19 shutdown, this disparity has grown even wider, and thus the need to increase tax revenue more urgent.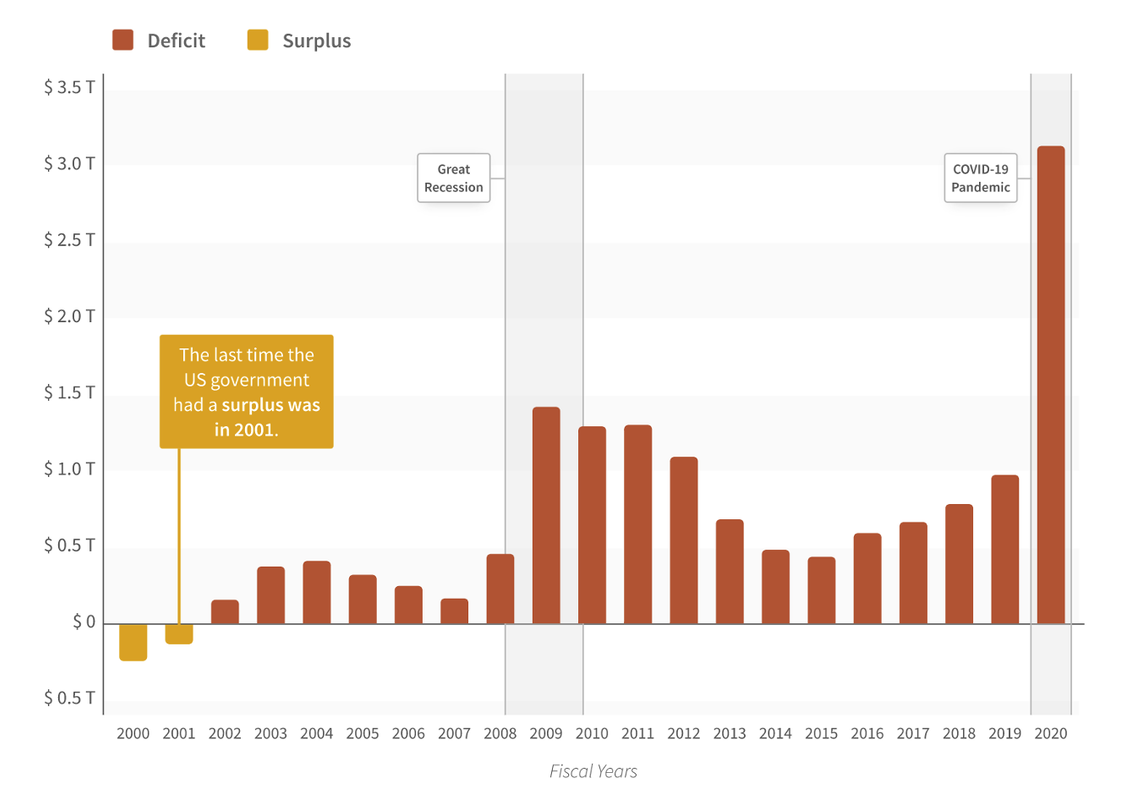 (chart from https://datalab.usaspending.gov/americas-finance-guide/deficit/trends/)
There are many factors at play, from politics to fiscal policy and beyond. However, it is clear that tax changes are coming and that these changes will mostly be in the form of greater taxation. The exact form of these increases is not yet clear, though it is starting to take shape. We found the article below to be particularly insightful with respect to some of the current thinking on new tax policies and their impact on those with high income and asset levels. As a consequence of the focus on wealthier individuals, many of the tax strategies that we have been using at VMI over the years are likely to have increased relevance to our clients. If you read through this article and feel that these coming changes are likely to have a major effect on you, please give us a call so we can discuss how to strategically address this evolving landscape.
What Financial Advisers Are Telling Rich Clients About Biden's Tax Hike
www.bloomberg.com
Sincerely,

Jim, Mark, and Dave


p.s. To set up a time to speak with a financial advisor, click on the calendar app below, or go to ValueMonitoring.com/Welcome.